Meaningful acts of sharing for the preservation of cultural heritage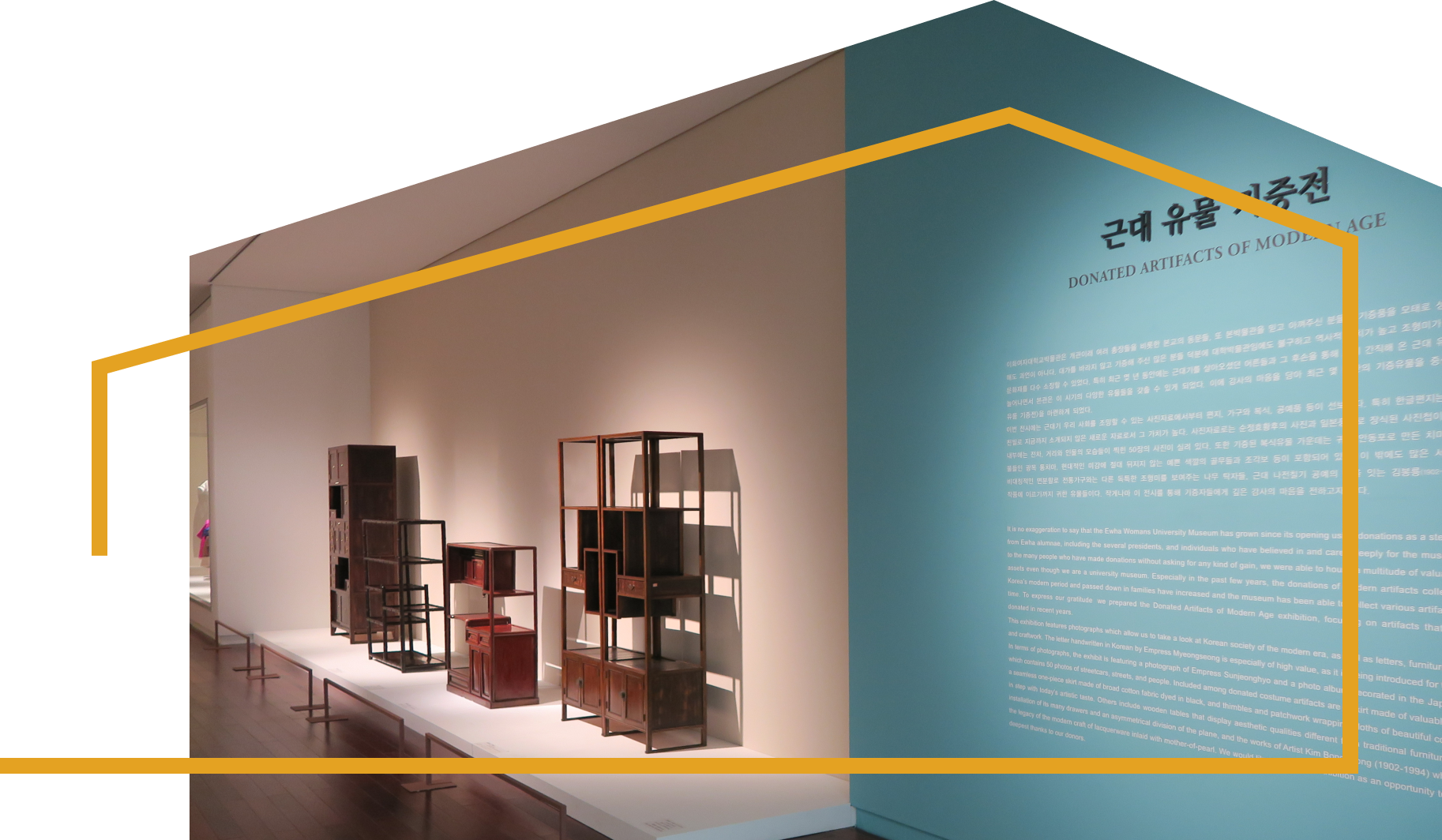 Ewha Womans University Museum first began with donations of personal assets by faculty and students around 80 years ago in 1935, while still under the Japanese colonial rule.
Even when Ewha evacuated to its temporary campus in Busan during the Korean War, it continued to serve its function as a museum by holding exhibitions.
And today, it is dedicating its utmost efforts as a museum with history and tradition toward preserving and disseminating Korea's cultural heritage and creating lasting value for the future.
Ewha Womans University Museum welcomes the donation of various cultural properties cherished by many people, including artifacts such as clothes, accessories, earthenware, paintings, works of calligraphy, modern and contemporary art works, and materials and objects related to Ewha. We accept donations from not only the Ewha family but also anyone interested in the museum.
Donating is a deeply meaningful act of elevating individual possessions to the cultural heritage of all people of Ewha and society.
The museum will conserve and manage donated properties at the highest standard in a sophisticated environment to rediscover the cultural and educational significance of artworks and artifacts to ensure that their value is enjoyed by everyone together.
The museum hopes that you will join the meaningful journey of sharing for the development of Ewha and the preservation of cultural heritage.
The museum looks forward to your interest and inquiries.